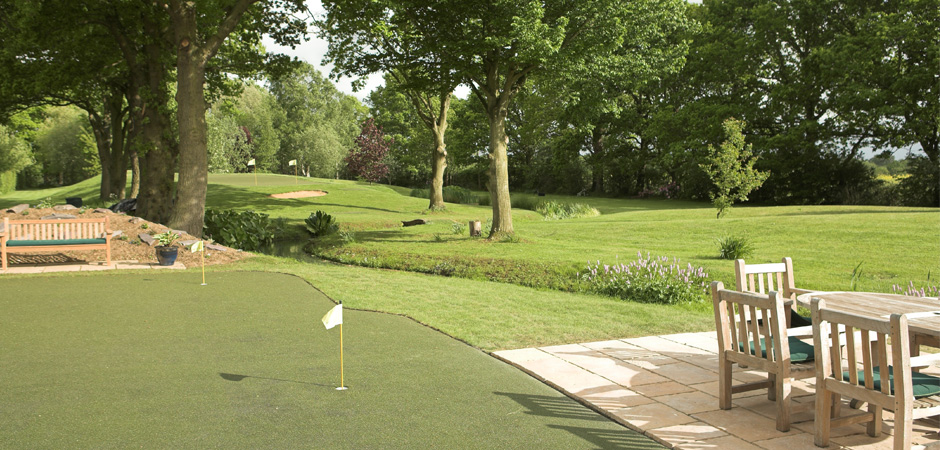 The Putting Green is a Perfect
practice surface all year round.
900 sq. ft Putting Green runs at a speed of between 10-11 on the stimp metre (Championship course pace).
"I can honestly say that the surface is absolutely fabulous and it will enable you to take your putting to a new dimension. I have designed the Green to provide up to a metre of break which makes it extremely challenging" says Paul Foston.
"Huxley surfaces are world-renowned and are installed at the homes of many of the world's top golfers because it gives a perfect green for year-round practice."
---