BEGINNERS – INTERMEDIATES – ADVANCED PLAYERS – 2, 3, 4, 5 DAY COURSES
Whether you are wishing to embark on the journey of learning golf or you are an accomplished player keen to lower your handicap, the Paul Foston Golf Academy is a superb choice. Paul, an Advanced Fellow of the PGA and a Golf Monthly Top 25 Coach applies his expertise in a wonderfully tranquil and private setting of the Academy which becomes the perfect formula for learning.
The Academy is equipped with 'state of the art' technical applications to accelerate the learning giving full video analysis and instant feedback whilst the short game course will emulate every on-course experience from 50 yards and in. As a Short Game Specialist, Paul has created a magnificent course concentrating on the critical 50 yards and in. This, together with a Championship speed Putting Green allows you to perfect a part of your game that will have a huge effect on your score.
Consider this - 53% of your game is played from 29 yards and in!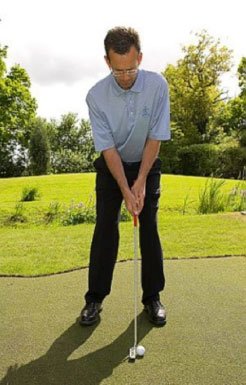 BEGINNERS:
Courses will cover:
Building a solid foundation of Aim, Grip, Stance, Posture, Alignment, Ball Placement and a consistent Pre-Shot Routine.
Developing a Golf Swing to produce maximum distance using Irons and Woods
Short Game Skills to include Chipping, Pitching, Bunker Play and Putting.
Playing 2-3 Holes on Course to Develop Course Management, Understand Basic Rules and Course Etiquette.
---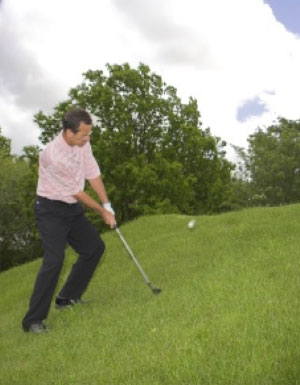 INTERMEDIATE-ADVANCED
Courses will include an assessment of your game to identify your strengths and weaknesses so that I can tailor a programme that will be most beneficial to you.
To ensure you have an athletic set up and a good, constant pre-shot routine.
Understanding swing plane that will be beneficial to straighter hitting.
How to maximise your power to add extra yards to your shot.
Developing your short game technique to improve your imagination on and around the Greens.
Skills testing to enable you to monitor progress
---
Opportunity of playing any of the following Golf Courses: